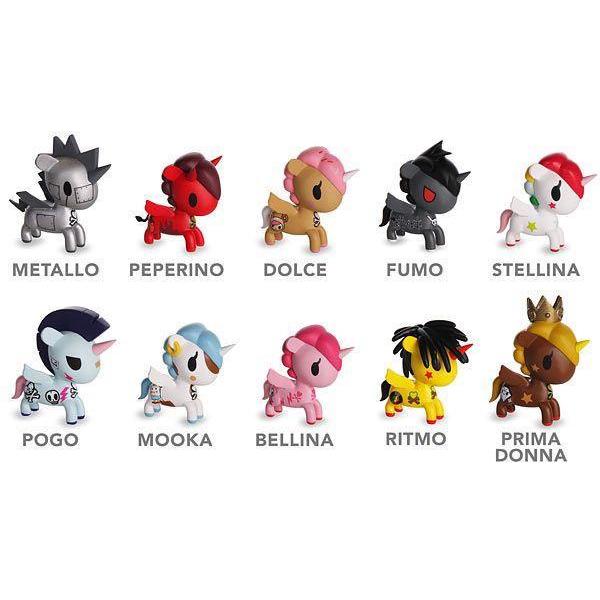 Tokidoki Unicorno Mini Series 1: (1 Blind Box)
Sold out
Original price
$0.00
-
Original price
$0.00
The Unicornos were once 10 little ponies that were out trotting and wandered into a magic waterfall. Passing through the waterfall, the ponies transformed into unicorns and found a hidden magical kingdom.

The Unicornos live between the magic kingdom and our world.

There are 10 unicorno mini figures in total, 8 regular figures including: Bellina, Dolce, Metallo, Mooka, Peperino, Pogo, Ritmo, and Stellina along with 2 chase figures: Fumo, and Prima Donna... which both are pretty rare ratios at 1/50 and 1/200 respectively.