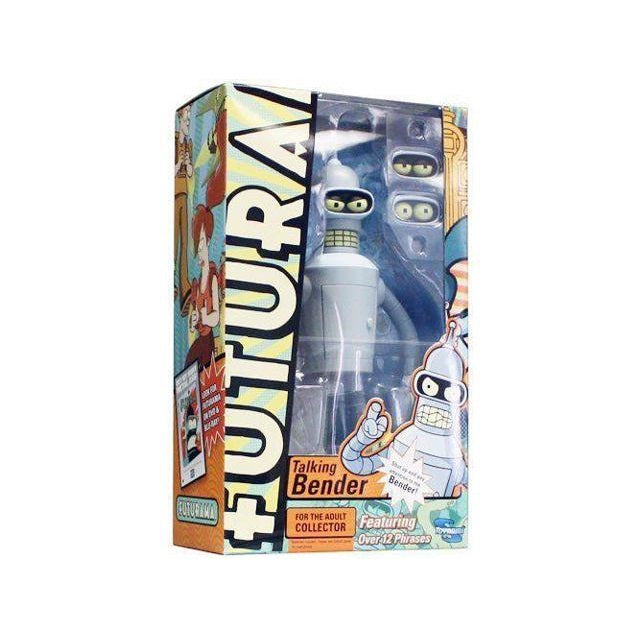 Toynami Futurama Talking Bender Action Figure
Sold out
Original price
$0.00
-
Original price
$0.00
Toynami Futurama Talking Bender Action Figure

Features Over 12 Phrases and includes 2 interchangeable sets of eyes. Requires 3 x 1.5V "AG13" batteries, included.

"Would you kindly shut your noise hole?"
"Who are you, and why should I care?"
"Shut up and pay attention to me, Bender!"

Bender Bending Rodriguez is a Unit 22 Bending Unit made in Mexico, child number 1729 of a robotic arm mother and a father killed by a can opener. He is a heavy drinker and smoker for mechanical reasons but he pathologically steals, cheats, and lies for fun. His electricity dependency is under control. He is 40% zinc, 40% titanium, and 40% dolomite, but he was briefly made of wood and once converted into an Olympic medalist fembot.