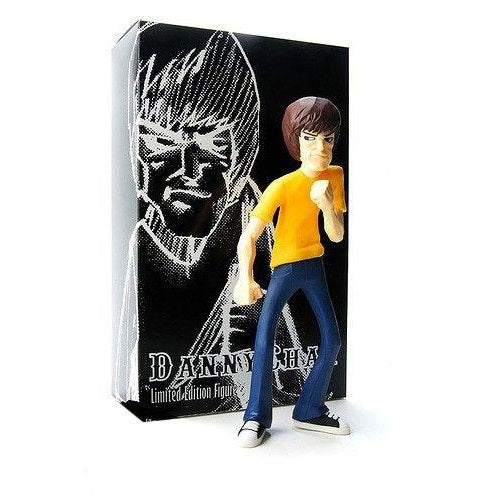 Danny Chan Kwok Kwan The Dragon Yellow Colorway Limited Edition Figure
Sold out
Original price
$15.00
-
Original price
$15.00
Danny Chan Kwok Kwan The Dragon Yellow Colorway Limited Edition Figure
The Dragon is on the attack!
Limited to 400 pieces worldwide. 
Designed by: Mark Chang in collaboration with Remix Clothing Taipei and produced by Phalanx Creative & Design Co
Approximately 9" Tall
Danny Chan Kwok-Kwan is a Hong Kong actor, martial artist, dance choreographer, and the lead singer of the rock band Poet. He also played minor roles in several Hong Kong films. He first came to prominence for acting in two films directed by Stephen Chow - as the goalkeeper "Empty Hand" in Shaolin Soccer (2001), and as the Axe Gang boss Brother Sum in Kung Fu Hustle (2004). In 2008, due to his resemblance to Bruce Lee, he was chosen to portray the famous martial artist in the biographical television series The Legend of Bruce Lee.Chan reprised his role as Lee in the 2015 film Ip Man 3, which is loosely based on the life of Lee's mentor. He took on the role once more in the 2019 film Ip Man 4, the final installment in the franchise.