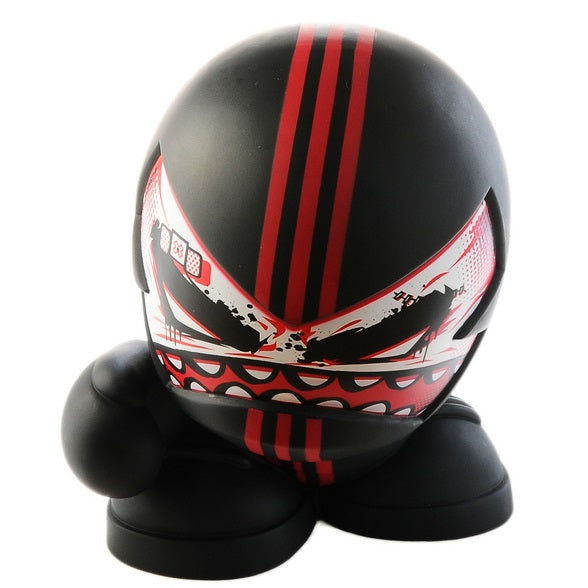 ESPN x Thunderdog Studios - X Games Athlete Vinyl Figure by Tristan Eaton
Sold out
Original price
$15.00
-
Original price
$15.00
ESPN x Thunderdog Studios - X Games Athlete Vinyl Figure by Tristan Eaton
Thunderdog Studios artist Tristan Eaton has teamed up with ESPN to create a limited-edition, re-imagining of the ultimate X Games athlete.
Transformed by gamma radiation from a mere mortal action sports competitor to a highly evolved super-athlete with perfectly honed skills, the figure represents the unequaled progression of action sports witnessed only at the X Games.
His sleek helmet is coincidentally carved into the shape of an "X," but the real reason for the aerodynamic design is known only to a secret group of athletes given access to prototypical military sports gear. As the leader of the group, our super athlete was last seen in the Mojave desert attempting to olly off a top-secret defense missile, hence the band-aid and stitches. He will likely make an appearance at X Games 14, pending the approval of the installation of radiation detectors throughout Los Angeles.
6.25" vinyl 

LE 500 pieces