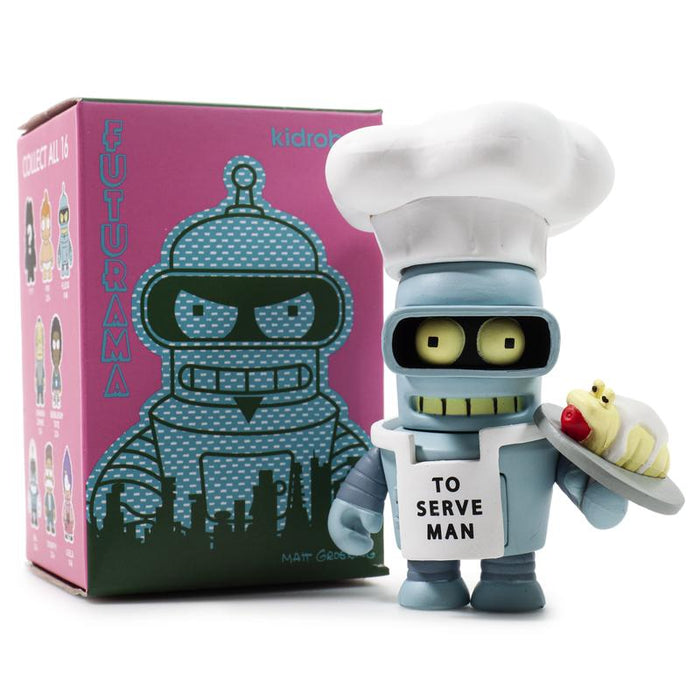 Kidrobot Futurama Good News Everyone Mini Series (1 Blind Box)
Sold out
Original price
$0.00
-
Original price
$0.00
Kidrobot Futurama Good News Everyone Mini Series (1 Blind Box)

Good News Everyone! Coming straight off the dark matter exhaust of the Universe X "best of" mini figure series, Futurama X Kidrobot is delivering a fresh crop of fan-favorite characters on the Planet Express payroll. For the first time in 3" vinyl, you can collect Professor Farnsworth, Scruffy, Bubblegum Tate, and more! Because remember our crew is replaceable but your vinyl collection isn't.

Collect all 16 characters!

Rarity:
Fry 2/24
Flexo 1/48
Chanuka Zombie 1/24
Bubblegum Tate 2/24
URL 2/24
Scruffy 2/24
Leela 1/48
Fat Amy 2/24
Chef Bender 2/24
Space Pope 2/24
Professor Farnsworth 2/24
2 Eyed Leela 2/24
Kwanzaa Bot 1/24
Hermes 2/24
2 Mystery Chase Characters ??/??

Please Note: Blind box items are a fun surprise, you won't know which one you get until it arrives. Since these are blind packaged items, duplicates may occur. No returns or refunds on blind boxed/blind bag items.