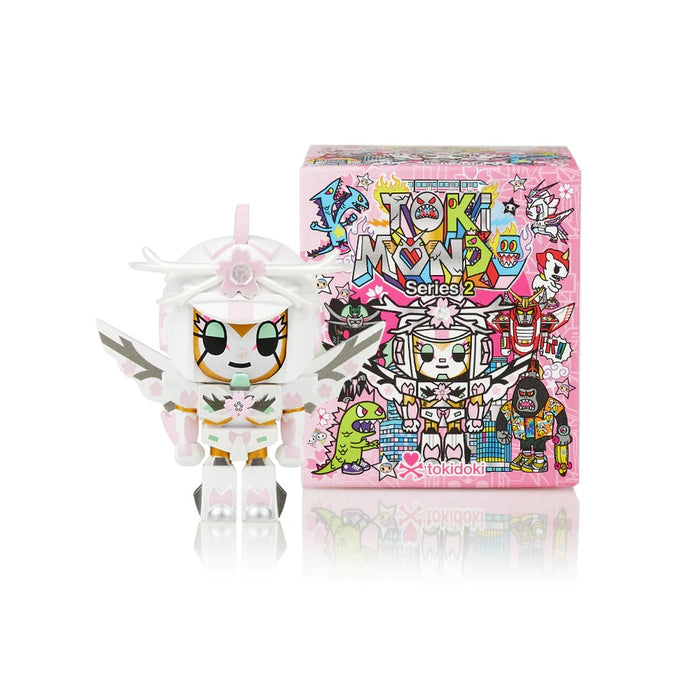 Tokidoki Tokimondo Series 2: (1 Blind Box)
Original price
$16.00
-
Original price
$16.00
Tokidoki Tokimondo Series 2: (1 Blind Box)
Stomp, stomp! The Tokimondo are back for more earth-shaking excitement!  Nine new Mecha and Monsters join the Tokimondo universe to battle for Good!  Open a box and get ready to rampage with Tokimondo Blind Box Series 2!
Details:
- List price is for ONE character only
- Each blind box contains one character sealed in a silver foil bag
- Each figure stands at approximately 3.25 inches high (82.5mm)
- Characters include: Mekatitan, Mamimon, Kaiju Tokimon, Kingdos (chaser!), Laces, Sakura Samurai, Jaguar Ninja, Sneaker Shogun, and Thrilla Gorilla
- Paper insert listing all the characters in this collection is included
- Recommended for Ages 8+
- WARNING: Choking Hazard. Small Parts. Not for children under 3 years
- This is not a toy. This is collectible art
Please Note: These are "blind boxed" items - meaning, you don't get to choose what assortment of figure(s) you'll receive. You won't know which one you're getting until it arrives. Think of it as a sweet surprise! Please understand that due to the production process, variations may occur from figure to figure. As these are blind-boxed items, duplicates may also occur. Ordering 9 blind boxes does not guarantee that you will receive all 9 characters. To order a case pack of blind boxes, order a quantity of 8.