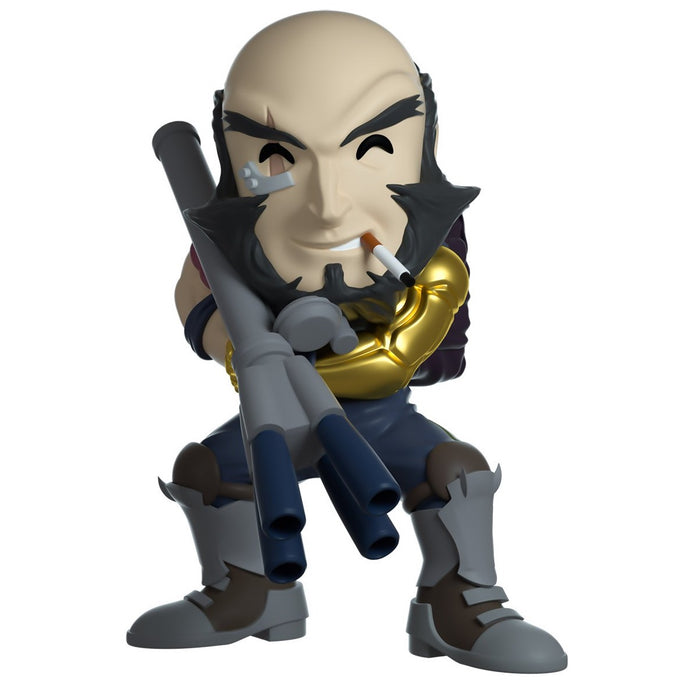 Youtooz Cowboy Bebop Vinyl Figure Jet Black [4]
Original price
$0.00
-
Original price
$0.00
Youtooz Cowboy Bebop Vinyl Figure Jet Black [4]

The Collectible
I'm the black dog, and when I bite I don't let go. Jet Black is the captain of the Bebop and leader of is crew. He is known as the black dog! Standing 5 inches tall, Jet Black holds a flamethrower with both hands. His robotic arm is sculpted to show the individual grooves and pieces. Out of his mouth protrudes a cigarette, which completes his cheeky grin. He wears grey and brown boots. His face includes the scar over his eye and metal plate keeping his injuries together. His double-walled window box is illustrated to show the interior of the Bebop when the power has been cut out. This collectible ships in a matte, embossed, protective outer sleeve inspired by the Cowboy Bebop opening sequence.
About Cowboy Bebop
Considered a masterpiece and frequently cited as perhaps one of the greatest anime of all time, Cowboy Bebop follows the lives of a bounty hunter crew traveling across the galaxy in their spaceship named Bebop. Inspired by science fiction, the anime takes inspiration from western and noir films, exploring the difficulties of trying to escape one's past and loneliness while being packed with scenes of action, beautiful jazz music, and plot twists.

Not for children under 3 years old.